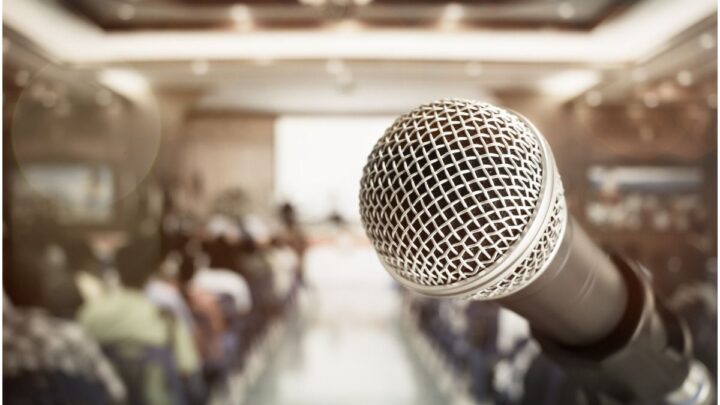 List Of 11 Spiritual TED Talks That Will Enrich Your Life:
#1 Science and spirituality | Jeff Lieberman
Jeff Lieberman is an artist, scientist, and engineer working in Cambridge, Massachusetts. Also, Lieberman was the host of the documentary show "Time Warp" on Discovery Channel.
During this TED talk, he makes a scientific argument for mystical experience. Jeff asks us to challenge our perception of what we are, our relationship to one another, and our relationship to the universe. Our minds are "thought-generating machines." What would happen if we could turn off the machine?
READ MORE: 10 Famous Witches In History
#2 Depression and spiritual awakening – two sides of one door | Lisa Miller
Mental wellness is a topic that frequently gets ignored. As a culture, we are quick to speak of the importance of our physical health, however, when it comes to our mental state, as a collective, we have given it a back burner to everything else.
In this TEDx talk above, Dr. Lisa Miller reiterates how depression is not always a disease; it is not always to be medicated. It is a call for us to awaken to our inner spiritual development.
Lisa Jane Miller is a researcher, professor, and clinical psychologist who is best known as a research scholar on spirituality in psychology.
She has also worked for about 20 years to integrate spirituality into mainstream research on mental wellness and health, publishing over 85 empirical peer-review articles on mental health and spirituality in leading psychology and medical journals, including the "Journal of the American Academy of Child and Adolescent Psychiatry" and "American Journal of Psychiatry."
#3 Self-Transformation Through Mindfulness | Dr. David Vago
David Vago is Research Director of the Osher Center for Integrative Medicine at Vanderbilt University Medical Center.
In this TED talk, David Vago explains how is the "self" represented in the brain and how it is sculpted through our everyday moment-to-moment emotions, perceptions, and thoughts.
He also demonstrates that a systematic form of mental training involving mindful awareness and meditation has the potential to transform our mental habits and our self in a positive way.
"Every moment is an opportunity for you to change your mind and your behaviour. Because what content you put into your mind really will determine the course of your future selves." – Dr. David Vago
#4 The Human Brain: Hardwired for Spirituality | Tracy Thomson
Dr. Tracy Thomson is passionate about "healing the healers" and has been identified by the Canadian Medical Foundation as an expert in physician health and primary prevention. She received an Honours degree in Physiology and Doctorate of Medicine from the University of Western Ontario.
In addition, Dr. Tracy Thomson spent many years practicing family medicine in B.C and Alberta.
We now get to understand, with advances in neuroimaging, how the ancient cultures elevated their state of consciousness and how we can and must do the same, explained Dr. Tracy Thomson in this TED talk.
READ MORE: Practices For Pineal Gland Activation
#5 Psychosis or Spiritual Awakening | Phil Borges
Phil Borges is a social documentary filmmaker and photographer. For 2 decades, he has been documenting indigenous and tribal cultures, striving to create an understanding of the challenges they face.
For instance, his project, "Crazywise," explores cultural differences with respect to mental illness, consciousness, and the relevance of Shamanic traditional beliefs and practices to people of us living in the modern world.
In this TED talk, Phil Borges details another project of his – "Inner Worlds."
READ MORE: 11 Celtic Symbols And Their Meanings
#6 Spirituality for the Spiritually Rebellious | Katie Sabira Rubin
Katie Sabira Rubin tackles addiction recovery and spirituality on stage, but she's doing it in a stand-up comedy style.
READ MORE: 11 Powerful Mudras
#7 Happiness is all in your mind | Gen Kelsang Nyema
Gen Kelsang Nyema starts by asking 3 questions:
Are you having a good day?
Why?
Tomorrow, would you rather have a good day or a bad day?
She teaches that we cannot put our happiness at the whim of other people and of circumstances. If we want to be happy, we have to cultivate a source of inner peace and "stop outsourcing our happiness to other people."
"My teacher, Geshe Kelsang Gyatso, opens his book Living Meaningfully, Dying Joyfully, with this thought-provoking paragraph: "…we have immense freedom to accomplish almost anything we want. We can become a powerful politician, a successful businessman or woman, or a great scientist or artist. We can travel the world or even go to the moon, or we can settle for a simple family life. With so much freedom, we need to ask ourself what is the most meaningful way to use our life? What will make us truly happy? What will benefit others the most? And when this life is over, what will help us then?" – Gen Kelsang Nyema
READ MORE: Daily Practices Every Empath Will Benefit From
#8 Spiritual Change – The Journey to Rasta | Kai Davis
Kai Davis made a mark in modeling and pageantry, representing Antigua and winning events such as the Jaycee's Caribbean Queen Show and the Carnival Queen Show. Also, she represented her country as a dancer at a number of festivals between 1990 and 2002.
In this TED talk, Kai Davis shares with us, and the world, her personal and spiritual voyage.
READ MORE: 21 Alchemy Symbols
#9 Consciousness, the final frontier | Dada Gunamuktananda
Dada Gunamuktananda has been a meditation teacher of Ananda Marga since 1995 and has taught and lectured on meditation in Australia, Europe, New Zealand, the Far East, and the Middle East. In addition, Dada Gunamuktananda has trained in yoga, meditation, and natural health sciences in the Philippines, Australia, and India.
During this TED talk, he explains how our own consciousness is connected to our discovery of outer space. Just as the world becomes a smaller place with the increase in communication and transport technology, so the universe becomes a smaller place with the increase in meditation technology!
READ MORE: Peptic Ulcer – Spiritual Meaning
#10 A life of purpose | Rick Warren
Richard Warren is an American evangelical Christian pastor and author. Warren is the founder and senior pastor of Saddleback Church, an evangelical megachurch in Lake Forest, California – the 6th-largest megachurch in the US.
In this TED talk, he reflects on how the success of his book "The Purpose-Driven Life" triggered his own crisis of purpose. What should he do with this unanticipated wealth and attention?
READ MORE: Aura Colors & Meanings
#11 How to find a spiritual connection | Radhanath Swami
He is a community builder, activist, guide, and acclaimed author. Radhanath Swami has been a Bhakti Yoga practitioner and a spiritual teacher for more than 4 decades.
During this TED talk, Radhanath Swami asks – in a world shrunken by digital connections are we still nourishing the right connections in our lives and in society?
Image credit – smolaw/Shutterstock
READ THIS NEXT: What Is The Dark Side Of Spiritual Awakening?