List Of 20 Celebrities Who Are Christians:
#1 Ryan Gosling
Gosling was born to devout Mormons.
"[Being Mormon] socialized me at a young age, he told Beliefnet." You have to pray in public, shake a lot of hands, talk in public, sing in church, stuff like that. It has definitely stayed with me."
#2 Chris Pratt
"I would not be here with the ease and grace I have in my heart without my lord and savior, Jesus Christ," Pratt said at the 2017 Teen Choice Awards.
#3 Justin Bieber
Bieber was baptized by Hillsong Pastor Carl Lentz in 2014. "God has already loved me for who I am before I did anything to earn or deserve it," the Canadian-born artist said for Fox News: "It's a free gift by accepting Jesus, giving your life to him, and what he did is the gift."
#4 Alice Cooper
"My father was a pastor, my grandfather was an evangelist," Cooper told Newsweek. "I grew up in the church, went as far away as I could from it—almost died—and then came back to the church."
#5 Chuck Norris
He is the author of several Christian-themed books. Norris once said: "I gave my life to the Lord at 12. I was baptized at 12. Then it grew stronger."
#6 Kris Jenner
She is the co-founder of the California Community Church. Kris told host Joan Rivers on the web show "In Bed With Joan": "I live a certain way, and I feel a certain way, and I pray for my kids every day, and I'm so in love with my family life."
#7 Elvis Presley
He was baptized as a child by a Trinitarian Pentecostal preacher in Tupelo, Mississippi. Elvis said that he didn't like to be called the king as to him, Jesus Christ was king.
#8 Selena Gomez
Selena tweeted in 2019:
"I'm literally just laying down and thanking Jesus… In my worst moments, like awful, most painful moments – I never stopped falling to my knees wanting and needing only His love."
#9 Kristin Chenoweth
Chenoweth describes herself as a "non-judgmental, liberal Christian." She said in an interview: " "I think it's important to remember that Christianity was based in love and tolerance and forgiveness and acceptance."
#10 Tom Hanks
His family's religious history is Mormon and Catholic. In 1988, Hanks joined the Greek Orthodox Church when he married Rita Wilson.
"My wife is Greek Orthodox and I've been converted," he told Parade. "But I still believe in being able to leave the heavens to those who want to interpret the heavens as they see fit.
#11 Tyler Perry
"I'm not afraid to have a character say, 'I am a Christian,' or 'I believe in God,' because I think they represent real people on this earth," Tyles said for Beliefnet.
#12 Mark Wahlberg
He has spoken about his daily prayer life: "I take a day off, I take two days a week off from the gym now." Wahlberg added: "I don't take a day off from getting on my hands and my knees and reading my prayer book and my daily devotionals."
#13 Jackie Joyner-Kersee
Joyner-Kersee said in an interview: "Well, Jesus Christ, God — there's no way I could have accomplished all the things I have been blessed to do because I know it just wasn't me." Jackie added: "And still today, He leads my life."
#14 Stephen Colbert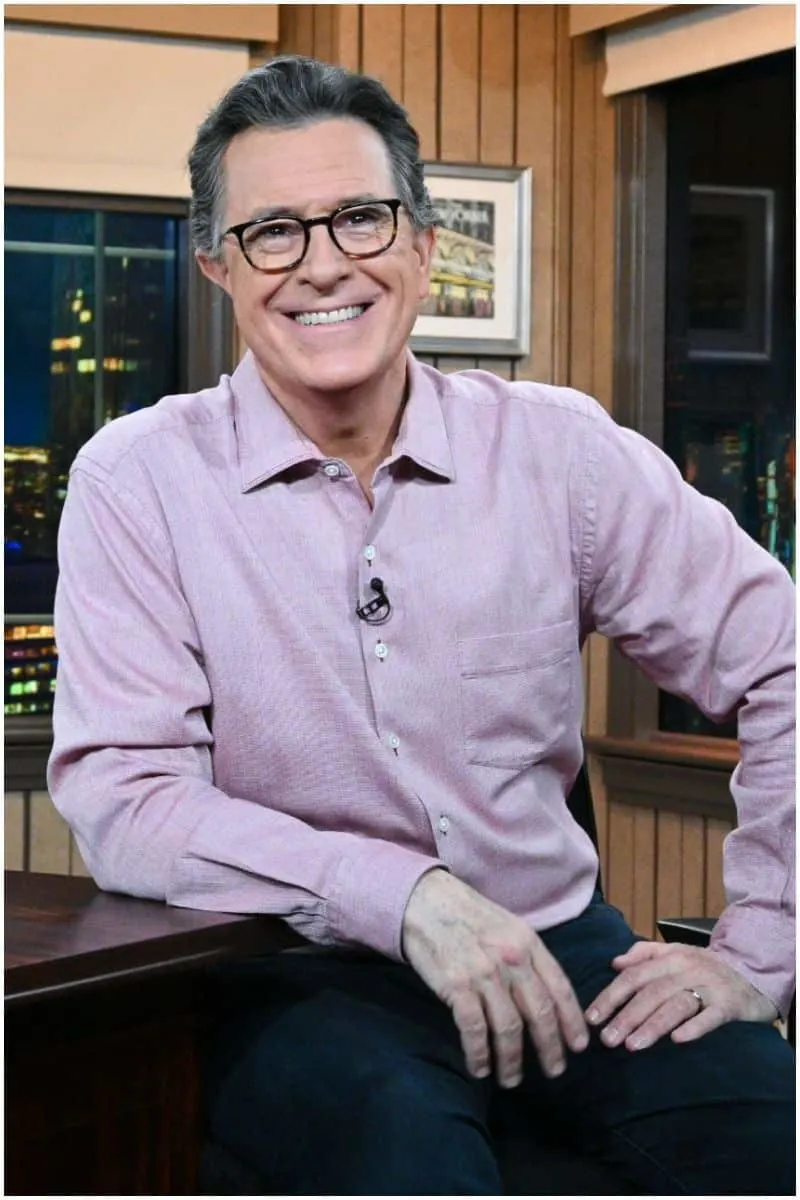 Colbert was raised in the Catholic Church, but for a while, he was an atheist.
"I was raised in a Catholic tradition. I'll start there, Stephen said in an interview. "That's my context for my existence, is that I am here to know God, love God, serve God, that we might be happy with each other in this world and with Him in the next – the catechism."
READ MORE: Book of Enoch Facts
#15 Hailey Baldwin
She was raised as an Evangelical Christian and attends Hillsong Church. Hailes said in 2019: "Nothing is about me, or you, or really anybody. It's about us being a vessel for Jesus to be seen."
READ MORE: 20 Sad Movies
#16 Faith Hill
Her adoptive parents raised her in a devout Christian environment. Hill once said: "I pray a lot, and when I first moved to Nashville, that's what kept me alive."
READ MORE: Visitation Dream Signs
#17 Jennifer Garner
All her three children were baptized as a member of the United Methodist Church. The actress said: "I grew up going to church every Sunday of my life."
READ MORE: Celebrities Who Practice Yoga
#18 Pierce Brosnan
Brosna said that his Christian faith is what brought him through the losses of his daughter and wife. Pierce said in a 2011 interview: "Prayer helped me in those moments in time."
READ MORE: Shamanic Calling
#19 Reba McEntire
She told The Christian Post: "The Holy Spirit was left behind to comfort and guide us, and I rely on that strength each and every day."
READ MORE: Energy Vampires Types
#20 Denzel Washington
Denzel Washington is an American actor, producer, and director. His success as an actor, director and producer have made him one of the most beloved figures in Hollywood today.
He is a devout Christian and has even considered becoming a preacher.
Denzel said for Parade: "My father was a Pentecostal minister for 50 years. We would say prayers for everything and end with, 'Amen, God is love.'"Washington continued: "I thought 'God is love' was like one word, 'Godislove.'"
Images credit – Shutterstock & Getty Images
READ THIS NEXT: Famous People Who Are Atheists