Here Are 20 Spiritually Inclined Celebrities:
#1 Orlando Bloom
Since converting to Buddhism in 2007, Orland has felt a more intense connection to the world around him. Bloom explains that he enjoys using Buddhist philosophy as fuel to go out and live a bigger and more rewarding life.
#2 Emma Watson
Emma Watson earned praise for her role in – "The Perks of Being a Wallflower," receiving a People's Choice Award, a Teen Choice Award, and an MTV Movie Award.
"My interest in meditation was born of a curiosity for Buddhism. I started being interested in a literary way, but I realized that reading books wasn't enough – that you have to practice for it to work. So I started it, and I love it!"
#3 Richard Gere
He converted to Buddhism in his 20's. He first studied Zen Buddhism with Kyozan Joshu Sasaki (a Japanese Rinzai Zen teacher who sought to tailor his teachings to westerners,). After studying the religion for about 6 years, Richard Gere traveled to Nepal and eventually to India, where he met the 14th Dalai Lama.
After, Gere began to practice Tibetan Buddhism and has since become an activist for the Free Tibet movement.
#4 Tina Turner
She now considers herself a "Baptist Buddhist" and recently released an album featuring lyrics that blend the two beliefs. Turner feels that love is the fundamental aspect of both religions and therefore they are perfectly compatible.
#5 Uma Thurman
Her father was the first westerner to be ordained as a Tibetan Buddhist monk. She calls herself an agnostic and regrets that her father did not give her a formal religious upbringing. Uma quotes:
"It's more my religion than any other because I was brought up with it in an intellectual and spiritual environment. My father didn't impose his religion on us as children. To the point that maybe it would have been nice to have a little more—something to rebel against."
#6 Steven Seagal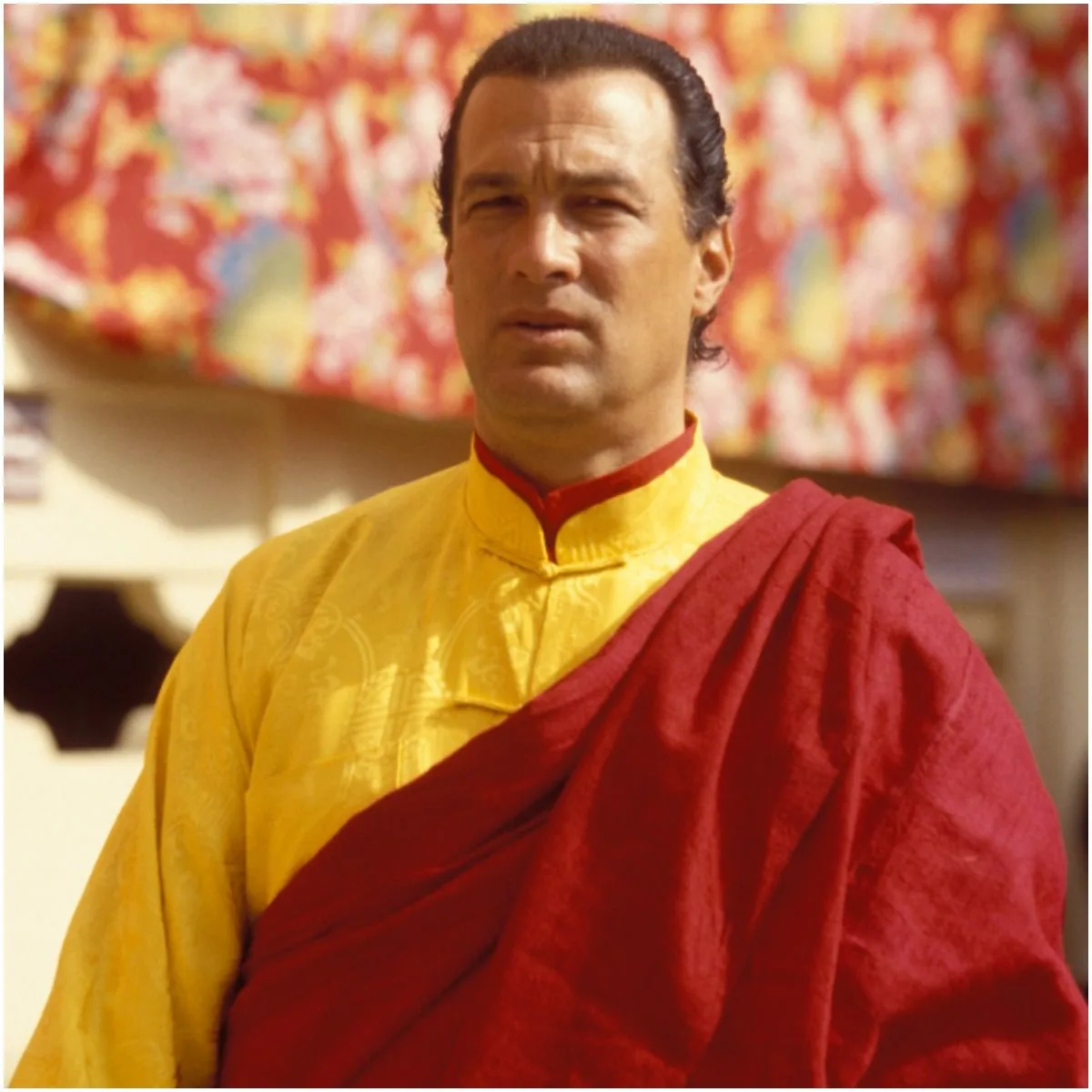 He discussed his Buddhist practices in a 1997 Frontline interview for PBS:
"For me, in Buddhism, there are specific teachings that address a lot of the tremendous hardships and dilemmas and poisons that we face in modern day society."
#7 Keanu Reeves
His role of Siddhartha in Little Buddha may have led the actor to embrace Buddhism. Reeves has cited tremendous interest in the teachings of the religion. In a video series called "Discovering Buddhism," Reeves states:
"There is a profound power that is awakened in us by contemplating impermanence and death. We are inspired to practice the dharma in everything we do and not to waste another moment of our precious lives."
#8 Demi Lovato
She has long been vocal about her Christian faith. In Lovato's 2013 autobiography, the singer said:
"No matter how old you are, where you come from, your race or religion, it is vital to have a higher power — something bigger than yourself that you can turn to for comfort. For me, it's God, but for you, it can be anything you believe in."
#9 Mark Wahlberg
In a 2013 interview with Parade Magazine, he credited his faith for his achievements in Hollywood.
"It's the most important part of my life. I don't try to push it on anybody and I don't try to hide it."
#10 Gillian Anderson
"I do yoga and meditation. I also read things in an attempt to ground myself and remind me to stay in the here and now, rather than jump too much into the future of planning and organizing the chaos of life. I try not to spend too much time on screens, which is a challenge today."
#11 Dave Chappelle
He converted to Islam a few years ago, and told Time it's what keeps him grounded amidst the stress of his career:
"I don't normally talk about my religion publicly because I don't want people to associate me and my flaws with this beautiful thing. I want to be well rounded and the industry is a place of extremes."
#12 Denzel Washington
Denzel claims to read the Bible every day, along with the Daily Word. Furthermore, in 1995, the actor donated $2.5 million to the Pentecostal West Angeles Church of God in Christ.
#13 Tiger Woods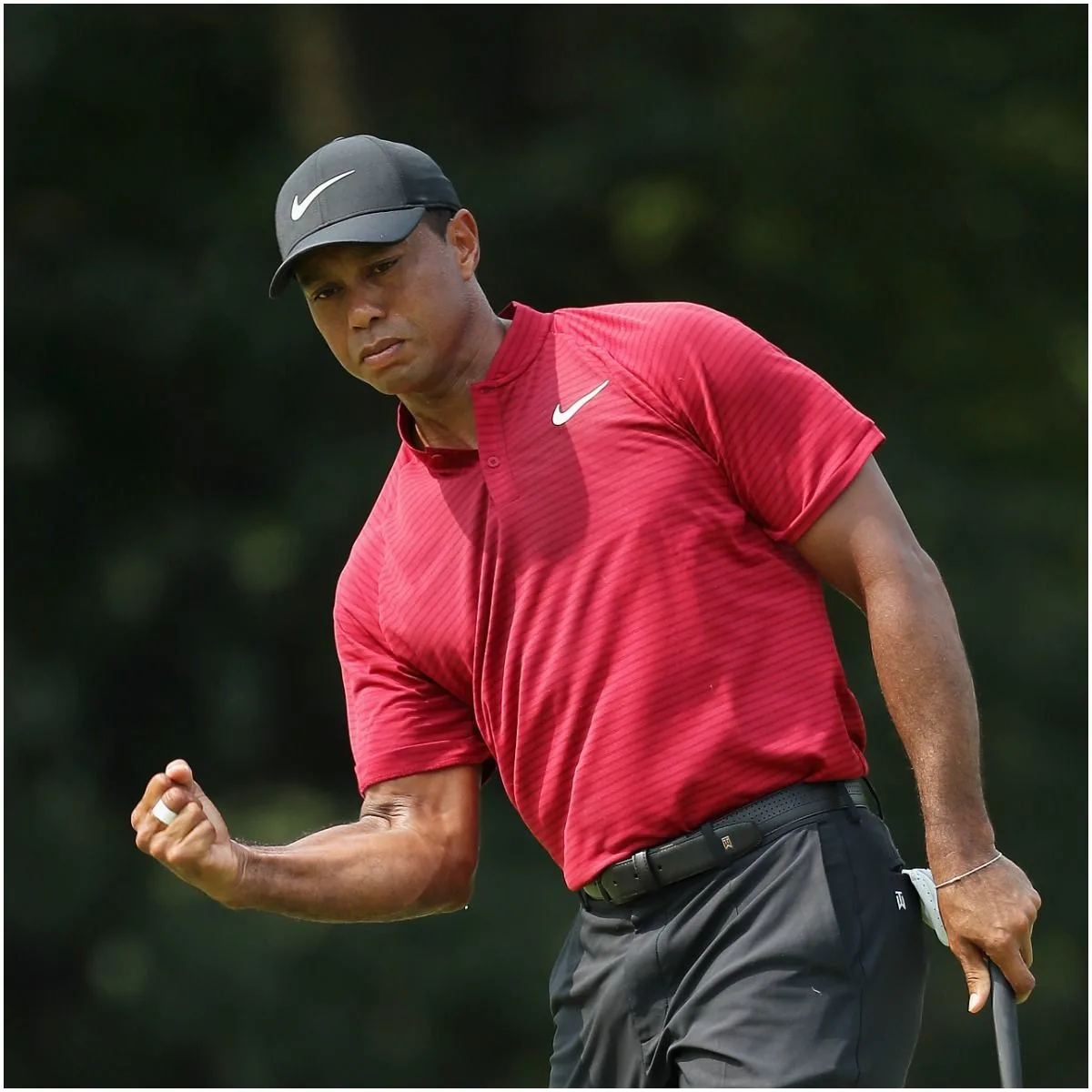 He states that the Buddhist principles played a pivotal role in his recovery. Also, the famous golfer declared that Buddhism has taught him that craving for things outside us causes unhappiness and pointless search for security. It also instructs us to stop following every impulse and learn to restrain.
READ MORE: Signs That You're In A Karmic Relationship
#14 Stephen Hopkins
Like many in the industry, Hopkins adhered to his own unique spiritual belief system comprised of ideas from various religions including Christianity. He said:
"I believe in there being deities, and there being a whole different spiritual landscape hidden from us that you have to look for."
#15 Mayim Bialik
The "Big Bang Theory" actress told The Hollywood Reporter:
"I think in general it's never going to be trendy to be observant or religious in Hollywood circles. There are people I know of faith, and we tend to congregate together… That's something really positive to me, when you're a person of faith."
#16 Sharon Stone
The actress believes in God and is an ordained minister with the Universal Life Church. She was also a member of the Church of Scientology in the 1990s until Richard Gere introduced her to the Dalai Lama. She currently converted to Tibetan Buddhism.
#17 Stephen Colbert
He told The New York Times about his mother's influence on his faith:
"She taught me to be grateful for my life regardless of what that entailed. And that's directly related to the image of Christ on the cross and the example of sacrifice that he gave us."
READ MORE: Spiritual Meaning Of Pink Full Moon
#18 Russell Brand
While Brand is one of the most spiritual celebrities, he doesn't subscribe to a particular religion. Russell says he believes in an "infinite creative force."
In addition, he practices Kundalini Yoga. The practice of Kundalini Yoga centers on raising the kundalini, or dormant psychic energy, through the body's seven major chakras, or centers of consciousness.
#19 Angelina Jolie
"I find meditation in sitting on the floor with the kids coloring for an hour, or going on the trampoline. You do something that makes you happy, and that gives you your meditation."
#20 Jessica Simpson
Although the singer was raised Baptist and has remained devout for most of her life, she recently has begun exploring other options. Jessica was quoted saying:
"Me and my family got out of that [Christianity] and came to LA… To see all forms of meditation and prayer made me less judgmental."
Images credit – Shutterstock & Getty Images
READ THIS NEXT: Spiritual Meaning of Waking Up at 1AM
References

https://www.lifeandstylemag.com/posts/demi-lovato-talks-faith-travel
https://www.foxnews.com/entertainment/2015/08/21/mayim-bialik-hollywood